A topper hair piece can be a great solution for thinning hair.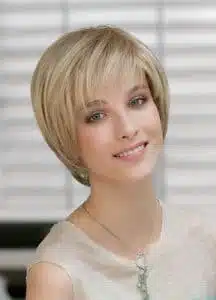 Many women find that their hair starts to lose its normal volume and become increasingly thin particularly around the crown area.
We have a large range of 'ready to wear' topper hair pieces in a range of colours.
We can also customise one for you, to disguise thinning hair and to give you that much needed volume.
Depending on how severe your thinning hair is, we may suggest a full wig or a hair system.
There are several designs to choose from depending on, if you wish to clip them in or bond or both.
All consultations are free and take place in a private room.
Get in touch to make an appointment.